PT Empowered uses a range of modalities to get you feeling your best. Drs. Brandon and Sarah Bennett are trained in various techniques that are combined based on your personal needs. Read more about our techniques below.
THE PRACTICE OF PHYSICAL THERAPY
Physical therapy is a conservative, safe, and effective way to treat the human system. Physical therapists appreciate and respect the dynamic systems and movement of the human body. At PT Empowered, we utilize a wide spectrum of techniques to provide you with a customized experience and treatment plan.
If you're not feeling your best, we can help you. We treat a variety of conditions including: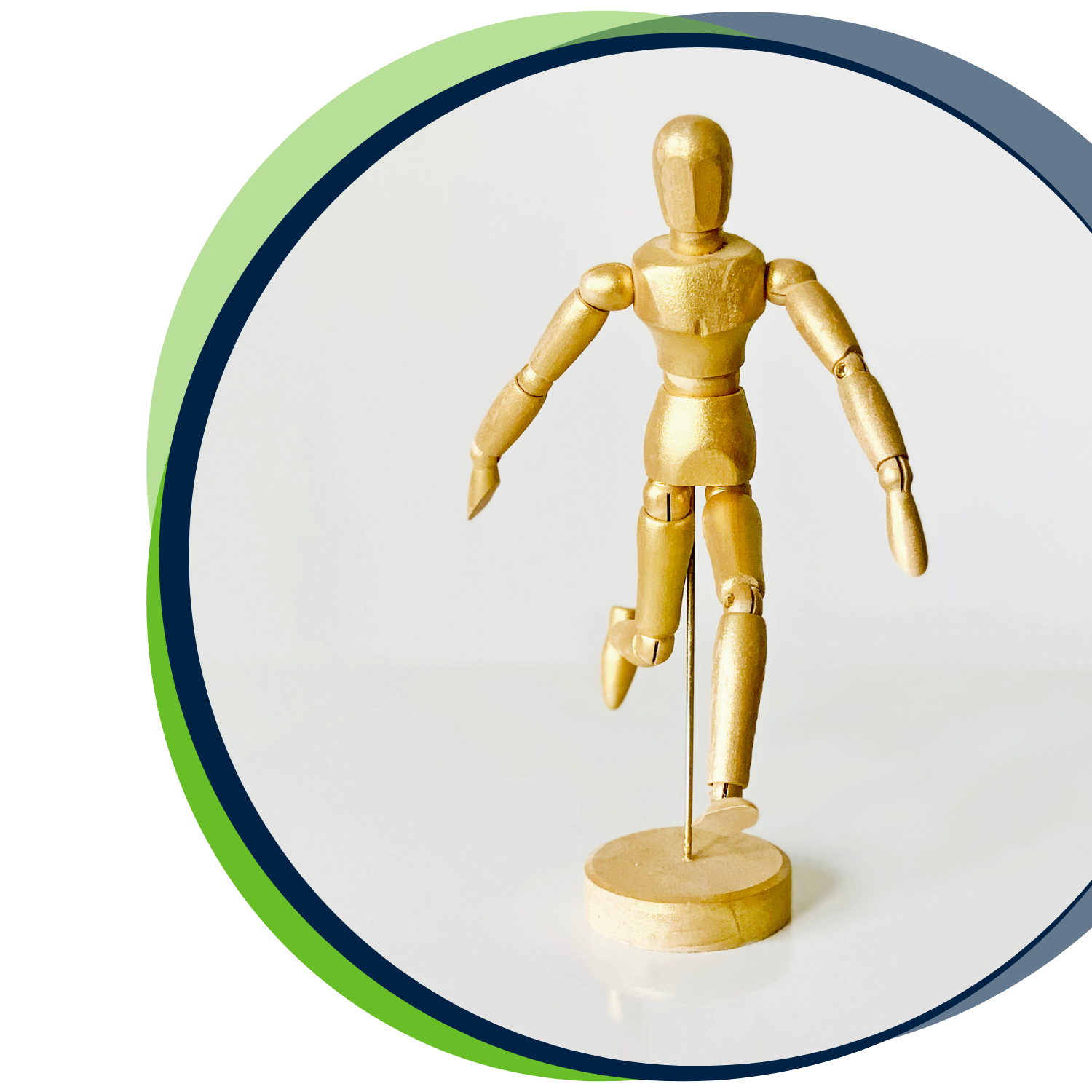 If you're experiencing or have a history of any of the above conditions, or unsure whether physical therapy is the best treatment option for you, please reach out to us and we'd be happy to help!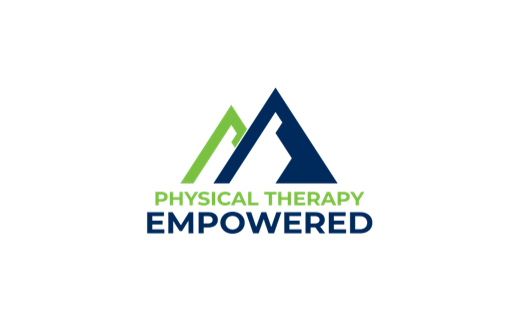 TYPES OF PHYSICAL THERAPY WE OFFER
Postural Restoration Therapy
Postural Restoration Therapy is a therapeutic method holistic approach that includes manual and non-manual techniques developed by the Postural Restoration Institute to treat  the human system involving the musculoskeletal, neurological, respiratory, and sensory systems. PRT is used to help achieve neutral position of the pelvis (sacrum), ribcage (sternum), and head (sphenoid) for optimal joint movement and muscle engagement.
What does it involve and how does it work?
Bilateral diaphragmatic breathing.
Neutral position of the spine, pelvis, ribcage, neck, and cranium.
Facilitate and Inhibit affected muscles for tri-planar movement.
Promote alternating reciprocal symmetrical movement.
Decrease neurological and behavorial symptoms through management of sympathetic and parasympathetic response.
What Postural Restorative Therapy is used for:
Vestibular & Post-Concussion Rehab
Vestibular rehabilitation (VR), also known as vestibular rehabilitation therapy (VRT), is a specialized form of physical therapy used to treat vestibular disorders or symptoms, characterized by dizziness, vertigo, and trouble with balance, posture, and vision. These primary symptoms can result in secondary symptoms such as nausea, fatigue, and lack of concentration. All symptoms of vestibular dysfunction can significantly decrease quality of life and mobility resulting in weaker muscles, less flexible joints, and worsened stamina, as well as decreased social and occupational activity. 
Physical therapy can also be used to help you recover after you've experienced a concussion. Post-concussion rehab uses an evidence-based approach to get you back to optimal health. It includes VOR exercises, balance training, and treatment of the cervical spine. Book an appointment today to start your concussion recovery and help treat and minimize your symptoms.
What Vestibular Rehab is used for:
What Post-Concussion Rehab is used for:
Injuries from falls can make it difficult for older adults to do everyday activities or remain independent. According to the Centers for Disease Control and Prevention (CDC), more than one in four Americans aged 65 and older falls every year. But less than half of them tell their doctor. The CDC also reports:
One out of five falls causes a serious injury, such as broken bones or a head injury.
3 million people are treated in emergency departments for fall injuries each year.
More than 95% of hip fractures are caused by falling, usually by falling sideways.
While falling may be common, it's not a normal part of aging. Physical therapy can help prevent falls. Fall prevention in physical therapy focuses on helping reduce the number of accidental falls suffered by susceptible individuals, such as the elderly and people suffering from neurological (Parkinson's, Multiple sclerosis, stroke survivors, Guillain-Barre, traumatic brain injury, incomplete spinal cord injury) or orthopedic (lower limb or spinal column fractures or arthritis, post-surgery, joint replacement, lower limb amputation, or soft tissue injuries) indications.
Click below to request an appointment to help prevent the risk of falls.
Outpatient Neurological Rehab
Outpatient neurological rehabilitation works to help you resume independence in activities of daily living. Skilled therapy services are aimed at addressing neurological deficits impacting mobility including balance, abnormal muscle tone, dizziness and vision, sensory deficits, reduce range of motion and strength. Your treatment plan may include improving your walking gait and pattern, strength and physical conditioning, activity and endurance, and balance.
PT Empowered offers mobile physical therapy so that you or your loved one don't need to leave the comfort of home. Inquire below.
What Outpatient Neurological Rehabilitation is used for:
Orthopedics/Sports Medicine
Sports medicine and orthopaedics is a specifically designed treatment plan for the younger or adult athlete that takes into consideration the demands of the sport. Your session is completely tailored to your sport so that you can perform your best.
What Postural Restorative Therapy is used for:
SOME OF OUR MOST USED TECHNIQUES
Browse some of our most used techniques below. Click on each to learn more or get in touch if you have any questions. We can't wait to get you feeling your best!
ASTYM therapy is an effective treatment approach backed by research that involves soft tissue mobilization that has been proven to be effective in treating conditions. ASTYM focuses on treating the entire kinetic chain and not just the location of symptoms. ASTYM therapy is a safe, effective, and non-invasive treatment approach that allows patients to stay active between treatments.
ASTYM is suitable for those who are experiencing pain, restricted movement, and/or a chronic soft tissue conditions. Over 90% of patients receiving ASTYM report that their condition resolved after treatment.
Joint mobilization is a manual therapy intervention that involves passive movement of a skeletal joint that addresses arthrokinematic joint motion (joint gliding). These techniques are used by a variety of health care professionals with specific training in manual therapy assessment and treatment techniques.
The APTA Guide to Physical Therapist Practice defines mobilization/manipulation as "a manual therapy technique comprised of a continuum of skilled passive movements that are applied at varying speeds and amplitudes, including a small amplitude/ high velocity therapeutic movement."
Stretching is a form of physical exercise in which a specific muscle or tendon (or muscle group) is deliberately flexed or stretched in order to improve the muscle's felt elasticity and achieve comfortable muscle tone. The result is a feeling of increased muscle control, flexibility, and range of motion. Stretching is also used therapeutically to alleviate cramps and to improve function in daily activities by increasing range of motion.
This techniques involves therapist applying hands on pressure and stretching to muscles and connecting tissues to identify the source of pain and movement restriction in order to produce beneficial benefits on on the muscular, nervous, lymph and circulatory systems. This treatment can restore normal tension and function to soft tissues in order to reduce pain and prepare for exercise.
Proprioceptive Neuromuscular Facilitation
Proprioceptive neuromuscular facilitation (PNF) is an excellent technique for muscle strength training and stretching. It is based on the application of resistance to muscle contraction to facilitate enhancement of the muscle's contractile force. PNF has been used effectively to elongate the musculotendinous unit and, as a result, increase the range of motion of a specific joint. Although stretching is effective at enhancing joint range of motion, PNF stretching is reported to yield greater gains than static stretching to improve flexibility.
WHAT OUR PATIENTS HAVE TO SAY
Brandon is consistently and consummately professional, knowledgeable, and friendly. Highly recommended. He worked for several months with my wife and I both coming into our home weekly (her for a knee issue, me in rehabbing after surgery to reattach my torn bicep tendon). My standards are high. I offer this recommendation as someone who has worked with a dozen good PTs over the years (this was my fifth orthopedic surgery and I do Olympic Weightlifting and other athletic activities), as someone who has held multiple certifications as a personal trainer and still a Certified Strength and Conditioning Specialist (CSCS) who has previously worked with many Olympic and Professional athletes, and has spent the last ten years as a full time Executive Coach.
– Dale L.
I've worked in the medical field for many years and had my fair share of personal experiences, both positive and negative, with medical professionals and physicians. I'm so happy that my first experience with physical therapy was with Brandon. I really appreciated his knowledge and expertise as well as his kind approach. Working with him was definitely a positive experience. It was very helpful that he could come to our home as well. I highly recommend Brandon to anyone needing PT.
– Kelle K.
We are so thankful to have found Brandon and his practice, to aid my teenage daughter in her ACL reconstruction recovery, and her return to soccer. He is extremely knowledgeable, and very professional. He quickly identified some problem areas and started her on a program that will serve her for the rest of her life to prevent future injuries. She does her muscle-building intense sport rehab in a different facility, and we supplement with Brandon' expertise for core stability, re-training her hamstrings, and re-alignment of her hips- all underlying issues that most likely lead to injury and can help prevent other injuries in her future. I feel her rehab would not have been holistic and well-rounded if we had only concentrated on rebuilding her leg muscle.  Brandon was the missing piece, and is progressing my daughter to a fuller, stronger, more confident complete recovery. We will continue to see Brandon to keep her healthy. And with teenage daughters, it's important to note his knowledge and professionalism and engaging personality makes my daughter extremely comfortable and at ease. You can tell he loves what he does, and keeps up with all the latest techniques and developments in the field of physical therapy. So happy to have found him! He came highly recommended, and it's easy to tell why!
– Wendy B.
My old personal trainer referred me to Brandon when I told her that I had been experiencing back/pelvis pain 24/7 - for several months. Through his unique approach, Brandon helped me to re-educate and re-align my body, ultimately breaking the pain cycle. He is a knowledgeable and gifted practitioner. I will be forever grateful for his work and would not hesitate to recommend him to anyone seeking physical therapy.
– Christine F.