We want to ensure that our patients feel comfortable and prepared for their first visit with PT Empowered. We have put together a guide on what to expect so you can show up ready and be on your way to feeling your best.
We want to ensure that our patients feel comfortable and prepared for their first visit with PT Empowered. We have put together a guide on what to expect so you can show up ready and be on your way to feeling your best.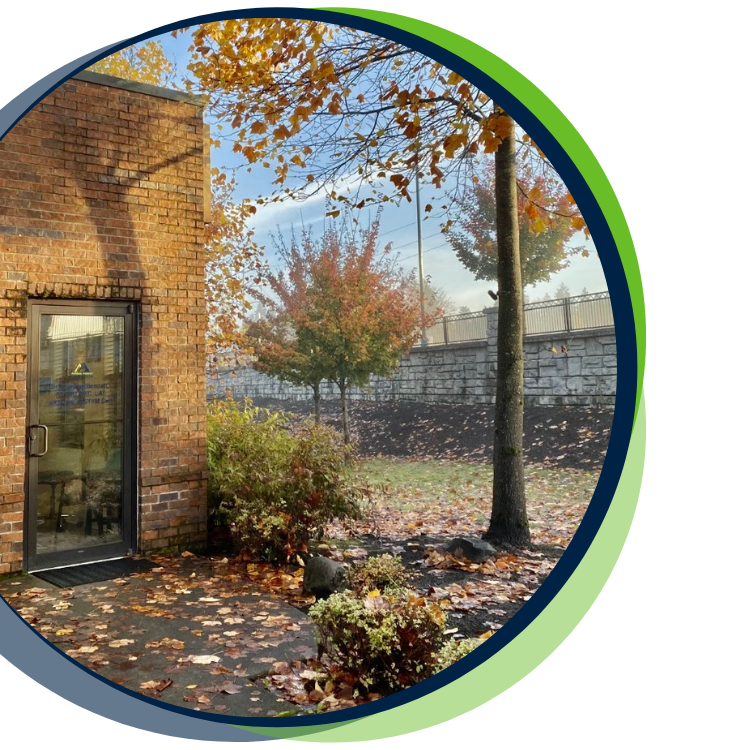 PREPARING FOR YOUR FIRST VISIT:
We want to make your first visit a breeze. Here are few tips on how to prepare and things to expect:
Please make sure you dress in comfortable, non-restrictive clothes as you will be led through a series of movements and exercises to assess your case.
You will receive an email 1 week prior to your appointment with a link to fill out your intake paperwork.
If you are receiving in-clinic therapy, text Dr. Brandon Bennett at 360-349-8606 to let him know you have arrived. You will receive a text to come in when he is done with his prior patient.
Do you have more questions? Click below to see some of most frequently asked questions.
We make sure that money doesn't get in the way of you feeling your best. You will receive honest and upfront pricing so you know what you will need to pay at the end of the session.
WHAT OUR PATIENTS HAVE TO SAY
Brandon is consistently and consummately professional, knowledgeable, and friendly. Highly recommended. He worked for several months with my wife and I both coming into our home weekly (her for a knee issue, me in rehabbing after surgery to reattach my torn bicep tendon). My standards are high. I offer this recommendation as someone who has worked with a dozen good PTs over the years (this was my fifth orthopedic surgery and I do Olympic Weightlifting and other athletic activities), as someone who has held multiple certifications as a personal trainer and still a Certified Strength and Conditioning Specialist (CSCS) who has previously worked with many Olympic and Professional athletes, and has spent the last ten years as a full time Executive Coach.
– Dale L.
Sarah Bennet has been my PT as I am recovering from a prosthetic fracture of my right femur. She is an exceptional therapist who visits me weekly in my home. We work together to solve my issues such as climbing stairs, adjusting the car seat for optimum comfort, improving and strengthening my walking and getting me ready for hiking and using treking poles. Sarah is a great coach encouraging me all along the way to recovery. She is extremely knowledgeable ,professional, creative and fun! I look forward to our visits and would highly recommend her to anyone.
I've worked in the medical field for many years and had my fair share of personal experiences, both positive and negative, with medical professionals and physicians. I'm so happy that my first experience with physical therapy was with Brandon. I really appreciated his knowledge and expertise as well as his kind approach. Working with him was definitely a positive experience. It was very helpful that he could come to our home as well. I highly recommend Brandon to anyone needing PT.
– Kelle K.
We are so thankful to have found Brandon and his practice, to aid my teenage daughter in her ACL reconstruction recovery, and her return to soccer. He is extremely knowledgeable, and very professional. He quickly identified some problem areas and started her on a program that will serve her for the rest of her life to prevent future injuries. She does her muscle-building intense sport rehab in a different facility, and we supplement with Brandon' expertise for core stability, re-training her hamstrings, and re-alignment of her hips- all underlying issues that most likely lead to injury and can help prevent other injuries in her future. I feel her rehab would not have been holistic and well-rounded if we had only concentrated on rebuilding her leg muscle.  Brandon was the missing piece, and is progressing my daughter to a fuller, stronger, more confident complete recovery. We will continue to see Brandon to keep her healthy. And with teenage daughters, it's important to note his knowledge and professionalism and engaging personality makes my daughter extremely comfortable and at ease. You can tell he loves what he does, and keeps up with all the latest techniques and developments in the field of physical therapy. So happy to have found him! He came highly recommended, and it's easy to tell why!
– Wendy B.
My old personal trainer referred me to Brandon when I told her that I had been experiencing back/pelvis pain 24/7 - for several months. Through his unique approach, Brandon helped me to re-educate and re-align my body, ultimately breaking the pain cycle. He is a knowledgeable and gifted practitioner. I will be forever grateful for his work and would not hesitate to recommend him to anyone seeking physical therapy.
– Christine F.
Browse our frequently asked questions to help you feel more prepared for your first appointment. If your question has not been answered, please reach out to us and we will be happy to help you.